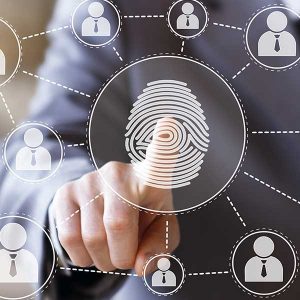 Access Control Systems in West Virginia
Safety First
Maintaining order and safety in your facilities is easy with the right access control system. Whether you have different employee tiers, restricted work areas or need to control access on a room-by-room basis, GlobalTech Communications will ensure your facilities get the right access control system to govern them. We've installed scalable access control systems for businesses throughout West Virginia, including schools, office buildings, manufacturing plants, production facilities and a wide array of other facilities. We understand what it takes to build, configure and integrate the ideal access control system.
Benefits of Access Control
You don't want just anyone wandering your facilities, but you can't always keep everything under lock and key. Access control grants personnel the accessibility they need, while restricting it to everyone else. Here are a few of the top benefits of access control systems:
Control access by the individual, group or as-needed basis
Centralized control over accessibility in your facilities
Maintains order and improves accessibility without restricting convenience
Improves everyday safety and emergency response action
Creates a digital record of employee accessibility
Reduces the number of keyholders and master keys in circulation
Thee benefits of access control cannot be understated. Access control is a valuable addition to any West Virginia facilities that see routine comings and goings by personnel, visitors or the general public.
Card Access Systems
Card access systems are the epitome of simple security. Employees get personal ID badges, with levels of access programmed behind each individual or group. Badging at each door grants or restricts access based on clearance. Our team handles the complete setup and programming of these systems, including hardware installation at checkpoints and the digital infrastructure needed to oversee and configure accessibility.
---
Protect Your People and Facilities
Access control is the easiest way to allow and restrict access to your facilities. Contact GlobalTech Communications today to learn more about how to get the access control system that's right for your needs. Reach us today at 304-345-5530 for more information about card access systems and affiliated technologies.