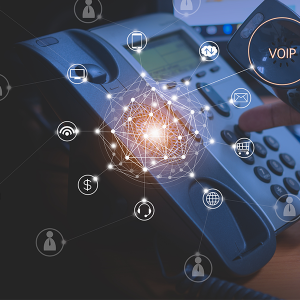 Phone Systems in West Virginia
Communicate Effectively
Business phone systems are a vital part of any corporate infrastructure. But it's not enough to have individual extensions and a call waiting system—you need the features only a VOIP system can offer. GlobalTech Communications consults with West Virginia companies about their telecom needs and can provide the business phone system solutions you need to keep communication seamless. We bring you state-of-the-art phone technologies at-scale, so you can communicate effectively. Let us provide you with a business phone setup that includes the features you need—whether you operate a growing business, a fully-staff call center or an institution with diverse telecom needs.
VOIP Telephone Systems
VOIP phone systems are the pinnacle of convenience and reliability. Whether you operate a call center or have a robust business network with extensions and departmental requirements, VOIP scales to meet demand.
VOIP telephone systems offer crystal-clear digital calling, as well as visual voicemail, programmable tones and features, and a myriad of additional conveniences, such as call waiting, digital call monitoring and much more. We'll help you build out the VOIP system you need, then configure everything to the specifications you have for your facilities and the people in them.
Telecommunications Cabling
Whether you're moving into new facilities in West Virginia, expanding your existing footprint or need cabling retrofitted into your current space, we can help. Our capabilities include both CAT 5/6 and RJ6 cabling, and we can adapt our installation to meet the specific needs of our customers. We perform complete installations that take into account the physical infrastructure of your facilities, and we conform all cabling to be conducive to accessibility.
Enjoy Crystal-Clear Calling
Phone conversations are still the most important way businesses and institutions communicate. Make sure your business phone system gives you all the features and capabilities you need to send the right message. Reach GlobalTech Communications today at 304-345-5530 for more information about telecommunication cabling and VOIP business phone systems.