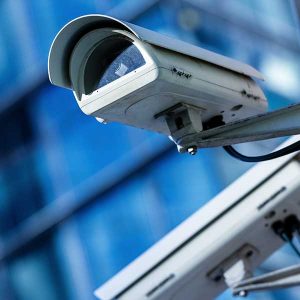 Surveillance Systems in West Virginia
Cabling Infrastructure
Surveillance systems are an essential part of many commercial and industrial facilities. Having an integrated CCTV system gives you the benefit of added security, monitoring capabilities, evidence-based action and much more. If you're planning on adding surveillance capabilities to your facilities or need to upgrade or expand your current network, trust the team at GlobalTech Communications. We've installed surveillance systems for all types of West Virginia businesses, including schools, commercial facilities, industrial plants, municipal buildings and many more.
Surveillance System Installation
A security camera installation serves many purposes. Many times, it's enough to deter wrongdoing and impose peace of mind. In practical use, surveillance systems can record evidence of crime or damage, and serve and a record of your operations. It promotes a safer workplace and gives facility owners the visuals they need to make sure their property and workforce are safe.
CCTV Programming and Access
Closed Circuit TV (CCTV) systems capture and record surveillance camera footage for archival and monitoring. Whether you have a manned CCTV system or remote access and control, we'll ensure it's set up to give you complete oversight of facilities. Our teams handle everything from network integration of cameras, to IP whitelisting for offsite access, to cloud backups and archival and more.
Complete Surveillance
Let our team bring these benefits and more to your West Virginia facilities. We install surveillance systems of all sizes, ranging from a few cameras to campus-wide integrated systems. From strategically positioning cameras to coordinating controls and footage capture archives, we're the authority on complete surveillance installations.
---
Get an Eye in the Sky
Surveillance systems are a critical part of your facilities and serve any important functions. Make sure your system is properly installed and integrated, to ensure maximum benefit. Whether it's a new installation or an expansion of your existing CCTV network, turn to GlobalTech Communications. Reach us today at 304-345-5530 for more information about surveillance tech.