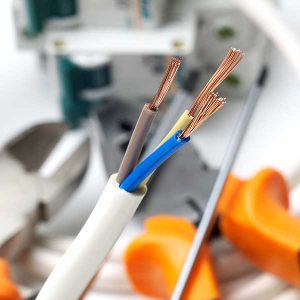 Electrical Services in West Virginia
Full Complement Of Electrical Services
Beyond data systems and IT infrastructure capabilities, GlobalTech Communications also provides a full complement of electrical services. Instead of trying to coordinate between multiple contractors and service providers for your upgrades and additions, we make it easy to work with us. Our team has completed numerous electrical installation and upgrade projects for customers across West Virginia.
Broad Capabilities
Telecom and electrical systems work side by side to ensure your business runs efficiently. If your electrical system isn't up to code or has fallen behind the times and can't meet your expectations, call us for electrical repair and upgrades. Our extensive scope of abilities ensures your facilities get exactly what they need to support you.
As a commercial and industrial electrical services provider, we're up for any job. We'll help you wire in your remodel or new facility, and we can deliver service upgrades and panel changes for antiquated systems. We work efficiently, using top-rated materials to comply with local codes, leaving you with an electrical system that works reliably.
Electrical remodeling
Gate controls
Generators
Maintenance
New building electrical
Panel changes
Repair services
Service upgrades
Tailored Electrical Services
Your electrical services need to support a growing IT infrastructure. That's why we work directly with our customers to understand their needs. From wiring in access control and surveillance cameras, to service upgrades that support a TelCo room buildout, our solutions are never one-size-fits-all, because your needs are bound to be unique.
---
Enhance Your Facilities
Electrical and telecom go together, which means you need a service provider who knows both sides of the job. Turn to GlobalTech Communications for electrical services that prepare your facilities for enhanced data and telecom capabilities. From electrical remodeling and service upgrades to surge protection and access control installation, our team delivers the essential electrical services you need. Reach us today at 304-345-5530 to schedule an appointment.